Hi all,
I've added a service charge to my tickets for sunday\public holiday surcharges.
I've implemented this tutorial effectively step by step
All works ok, except i get an issue with the GIFT button.
When i press gift on an item, it does not update the service charge until i add a new item, then the charge is calculated correctly.
I've tried adding an action in the gift rule to recalculate the service charge after applying the gift, but doesn't seem to work either…
Any thoughts would be appreciated.
See below: surcharge not calculated correctly (should be 10%)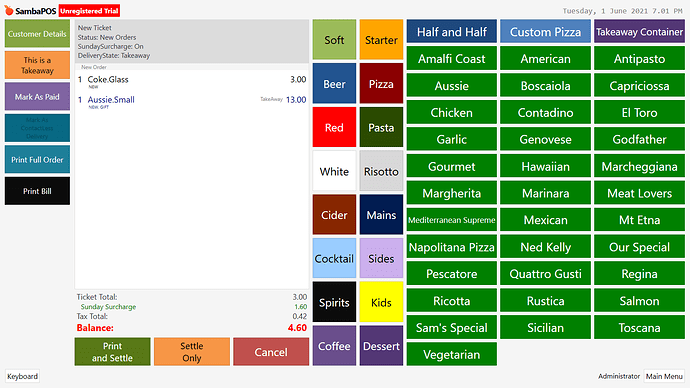 Then i add another item and it works again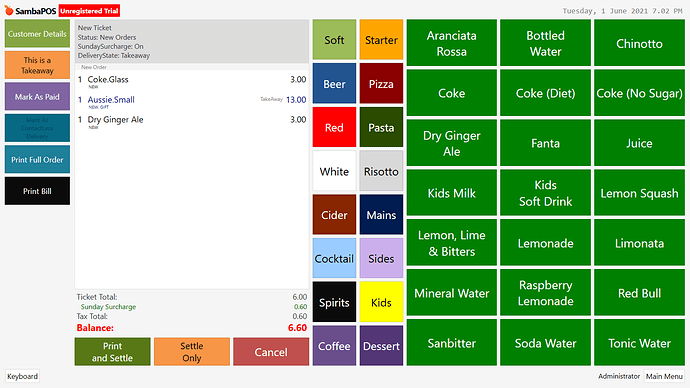 Using this to calculate service charge