Hi All!
This is an excellent forum, and I have been spending the last several days glued to it in setting up my first configuration. I have run into a strange issue though:
When I go to the "Dine In" Department, the menu will not show up.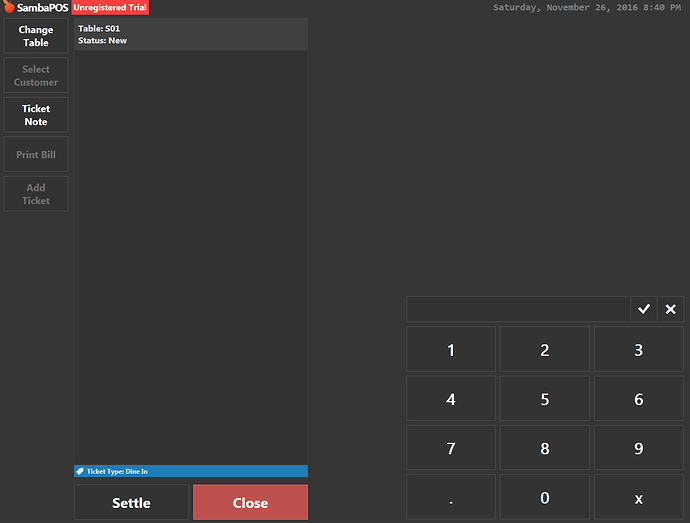 However, if I switch Departments and then go back to ":Dine In" then the menu appears!
There have been some instances where some stray menu subcategory items will appear (probabably left over from the previous order) but if I click on any of them, the app crashes with a null reference exception.
I have attempted removing and readding as well as remapping the entity screen, with no luck.
Any ideas?