Hi,
I've used the following Group Inventory per Warehouse report and it works well except for some strange reason it doesn't print the Items of some of the Item Groups.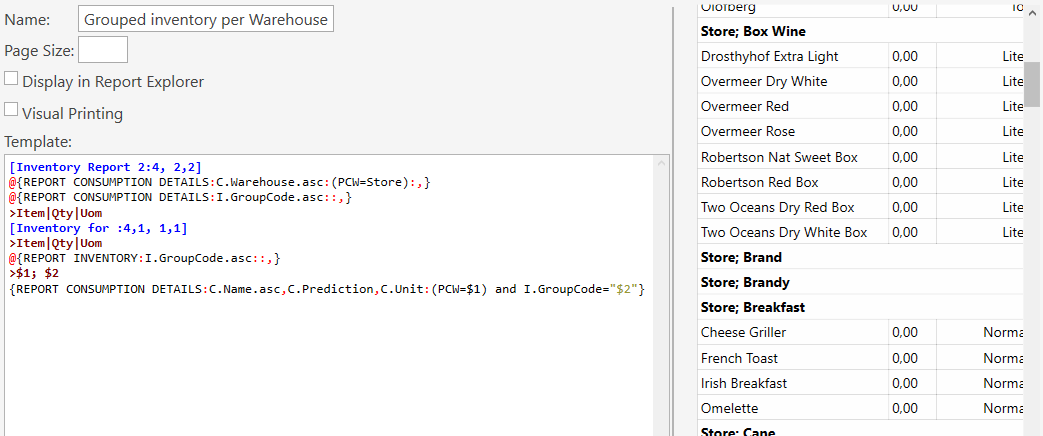 The groups are "Brandy" and "Brand". Below is print of items in the groups:

I've looked the records of table "[dbo].[InventoryItems]" but can't find any difference between these items and the items in the other groups.
Any suggestions to why the report could not see these items?