I want to create a cash transfer system from my Vault account to several different expenses accounts.
like
Vault > Grocery Purchase
Vault > Green Grocer Purchase
Vault > Bill Expense
Vault > General Expense
Vault > Salery Expense
etc…
So for this system I have created and Automation Button to transfer Cash to other accounts and for that I made a Account Transaction, Document, Action and rule.
I want a popup window open by pressing the button.
I have to get an account (Expenses) with a dropdown account list in this window.
Here I will select the desired account.
And then write the amount with the reason.
Unfortunately I failed in this system that I could not add the drop down account list.
So here I need help.
My configuration screenshot is given below.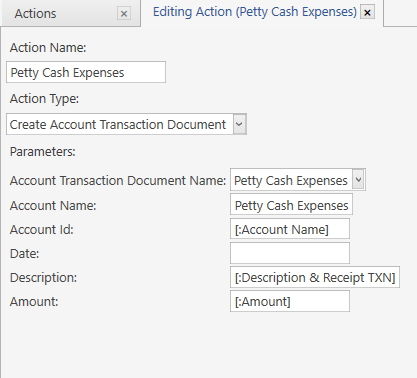 The Result is

Required option is.