I am finishing up a refund system that I hope to post a tutorial in the coming weeks. What is does is marks the original ticket item as being returned/refunded and copies the item(s) to a new Refund Ticket. It does not change the original ticket other than marks the returned items as returned/refunded
Here is a sneak peek on how it will work: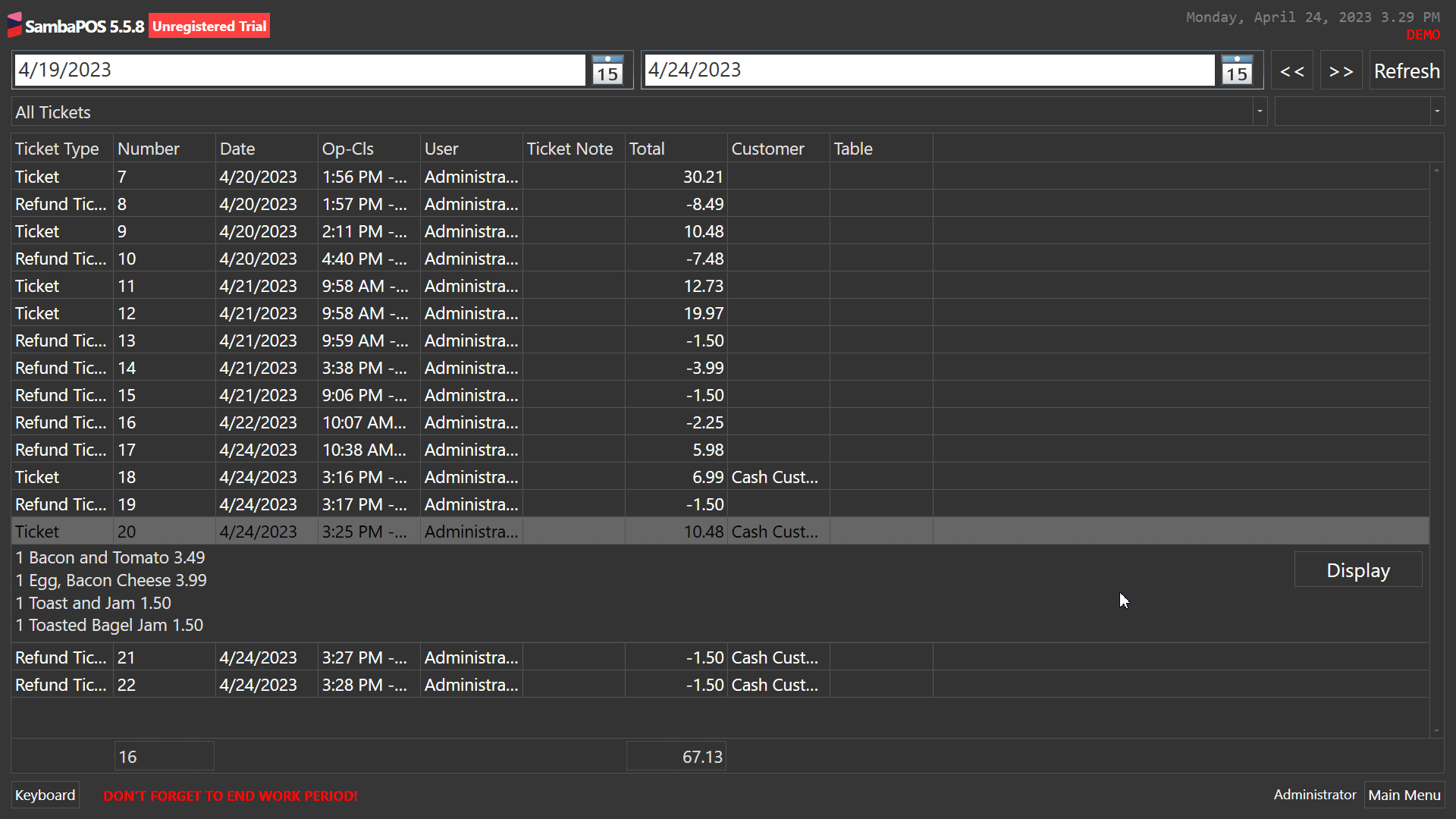 I am not sure what the industry standard is for the terminology for the Original Ticket items…should it be Returned or Refunded? And what to mark the Refund Ticket item(s), Returned or Refunded? Here is a poll I will keep open until May 1st, 2023.
Original Ticket Terminology: Return/Refunded
Original Ticket: Return
Original Ticket: Refunded
Refund Ticket Terminology Return/Refund
Refund Ticket: Return
Refund Ticket: Refunded
If you have any input, please post a reply.
Thank you in advance!