It is amazing to see how much people uses order based discounts. In our country it is generally ticket based. For some places a different price list does the job for most cases. I still don't know if it is a killer feature o not but I've added rate based calculation for order tag prices.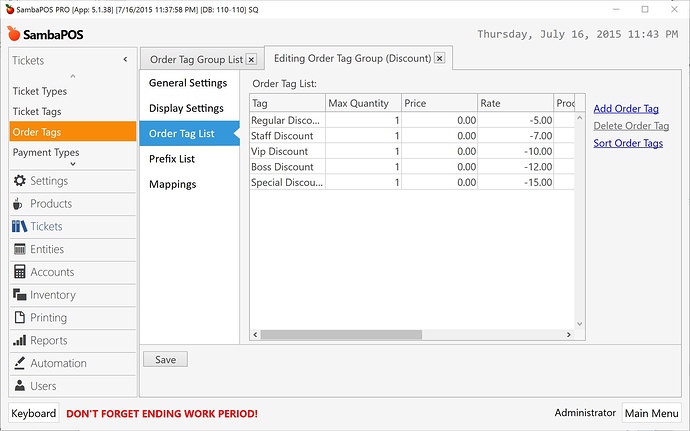 Rate based order tag price calculation is cumulative. I mean sum of order's price and other order tags before rate tag used for calculation. So placing discount tag to last place on order tag group list will use other order tag prices while calculating price. Adding, removing tags, changing order quantity or price will also update amount.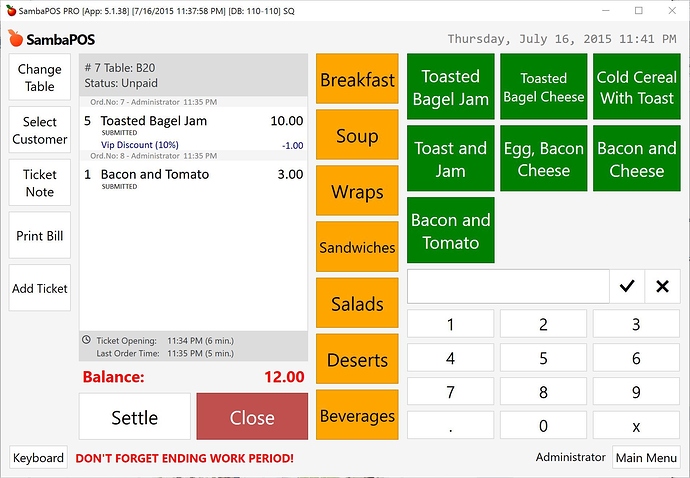 That will have no connection to accounting but we can still use order tag template tags for reporting or printing needs.
I hope that will help order based discount or servicing amount implementation.