hello
there is no icon on the pos … can anyone help me with it…
We need more information than that. What icon? Can you give a screenshot?
I think may be he wanted to know how to configure the images for the items he selling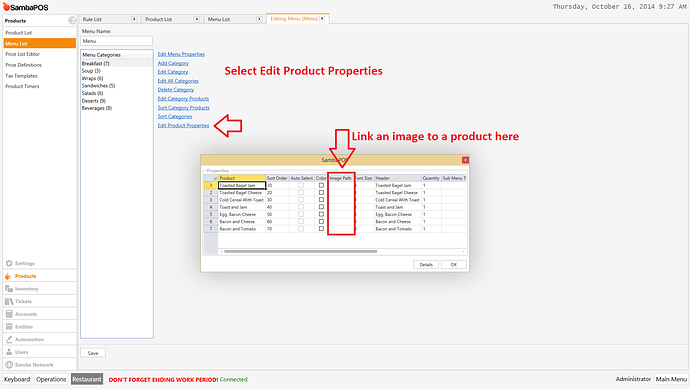 @spiritssr If this is not what your asking please give us more information there are a lot of icons in SambaPOS.
Re-install. When prompted to install Segoe UI Symbol font, click Yes.