I have a need of knowing how much money I put in the cash register before I open the work period, and then of course knowing how much money I have when I close the work period… Without entering into accounts (far too complicated for me at this point). I decided to save all these CASH ??? (I dont know how to name them) into Entities…
so:
now:
2) Create the action to work with this entity: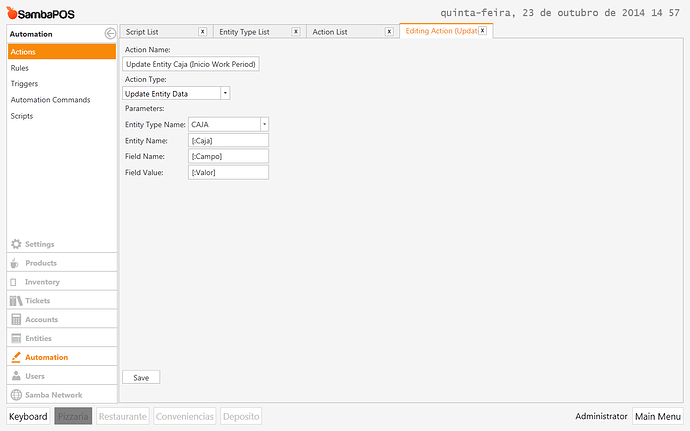 Create the Report:

[Reporte de Cajas:2, 2, 2, 2]

Caja - Fecha|:Apertura|:Cierre|:Tarjetas
@@ReporteCajas

select Name,
CustomData as Apertura,
CustomData as Cierre,
CustomData as Tarjetas
from Entities where EntityTypeId = 6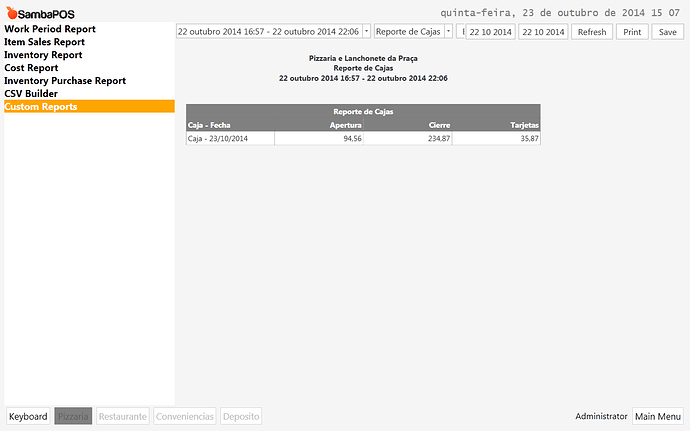 Hope this is usefull!!!
G.