I want to use Laster printer , print on A4 size for ticket, how to set? thanks…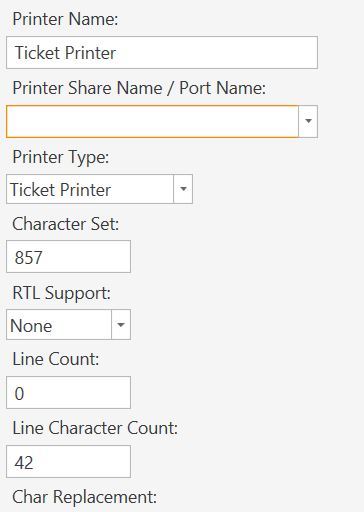 This has been asked several times, try a few searches


Basic way is increase line character count until correct width.
May also want to look at HTML formatting for more creative layouts.
First you have to install the printer in my case TX720 Epson to get it visible and selectable in SambaPOS
Lol, yer dont forget that bit

You should be there with this settings. Have not tried your template as I'm working on something else right now.
Please provide some more info which issues you have.
in my setting, not have Character Set button, i use smabapos 4.1.82, see pic