Hi all,
I searched for ages through the forum thinking i would be able to find a relatively simple solution to this problem - but no luck, so i'm reaching out.
For our restaurant, we use a number of different tickets that go to different service points.
Each has a heading and some slight changes based on the destination, but all in all the templates are basically the same thing cloned multiple times.
I'm trying to see if i can consolidated these down to one template and use a parameter setting to feed in the slight changes.
So for example, I want one ticket to say "Kitchen Ticket" vs another to say "Pizza Ticket".
I tried setting a Parameter in called Type=Kitchen in order to differentiate, but can't seem to get it to print when executing the print job. Any help would be appreciated.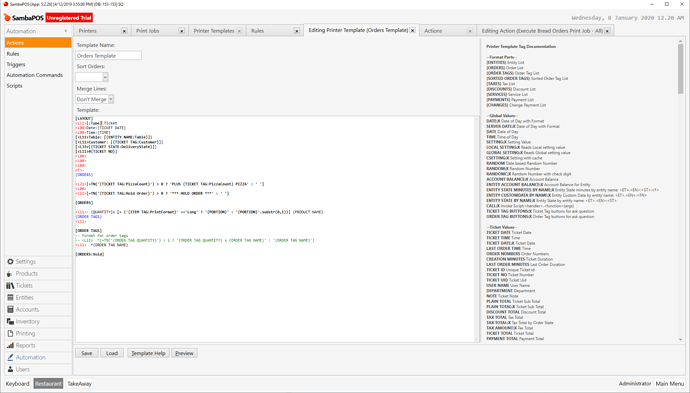 I know the syntax above for referencing the parameter is wrong, so am hoping for guidance on how to do this easily.
Thankyou!