Hello,
I´ve got an issue with the date range on a Print Report action.
I choose as Date Range "Work Period" and the report prints everything from the beginning of the business.
I ve also tried to delete the action and make a new one but nothing changes.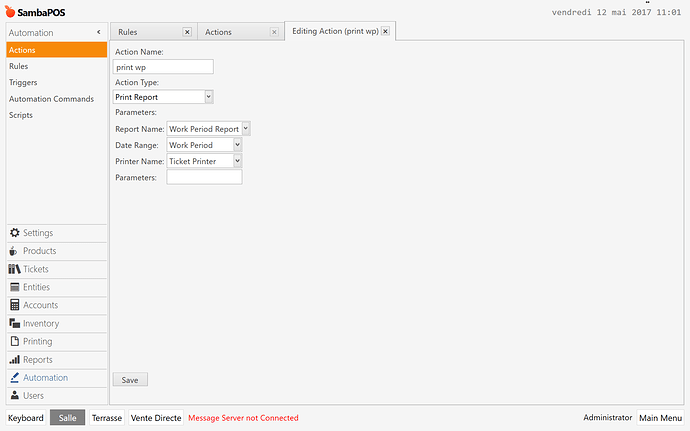 Report header shows this
"SambaPOS
Work Period Report
lundi 1 janvier 0001 00:00
vendredi 12 mai 2017 10:58
"
The begining Date is not just.
I've got another action "Save report to file" but here everything works fine!
Thanks