Hello,
I need to print each new order in a text file and each file should have a different file name.
By adding a new Printer with the printer type "Demo Printer (notepad)" it's not working because all files have the same name.
Next step.
I created this Printer, template, and printer job: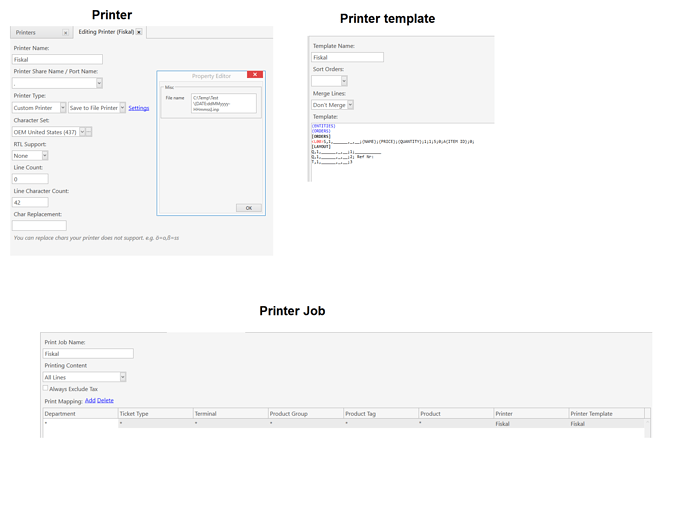 Now, I created Action and in Rules under the Ticket Closing Rule I added the action: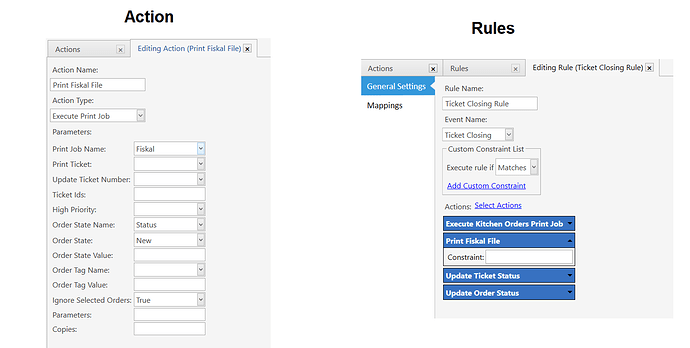 Finally, I achieved printing new orders in a text file and each text file has a different file name.
This is how the files look like when I have new order (below picture left side):
The main problem here is when I just open a table and close it without adding any new items it also creating me a text file without items (below picture right side):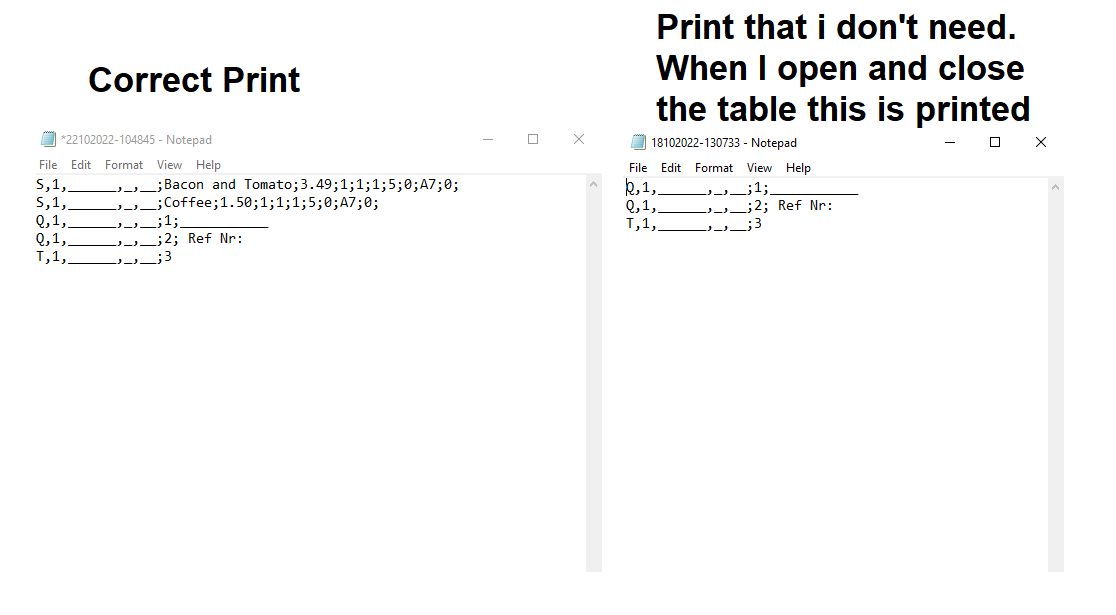 How can I avoid printing these text files when I don't place any order?
Thank you for your support!