I am setting up an example just give me a few minutes. Its only possible in version 5.
EDIT: Actually you know what it would be more difficult… Do you have Message Server on?
With Message server turned on and each terminal connected use the action Broadcast Message put [:Command] for Command
This will allow you to Refresh Cache on all terminals as long as Message Server is running and all terminals connected.
Here is the Action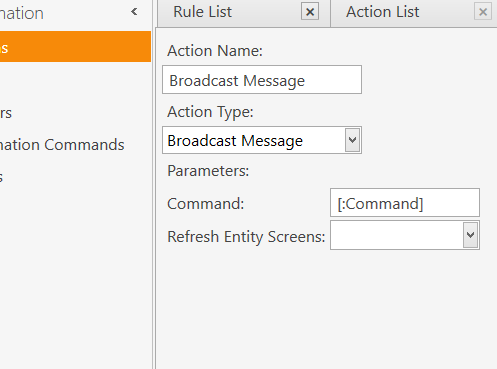 Here is the rules to make.