Dear guys, I am trying to fully understand this so I do not make more mystakes regarding inventory,
I saw that we have two units, two costs. In my case, both Default Cost are empty.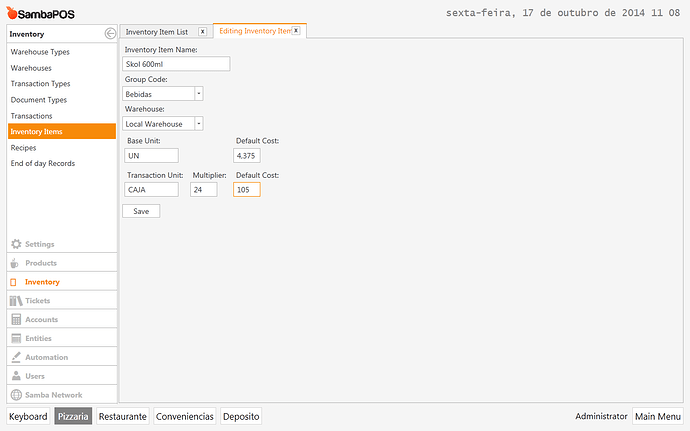 In this example, I have
Skol 600
that is a 600ml bottle of beer that comes in a 24 package. So my Default cost per unit would be 4.375, and my default cost per pack would be 105.
Is this all correct?
the screen here shows everything correctly?
If I go to transactions and buy 12 of them, I would enter 12 UN in the transaction, is that correct?
if I go to transactions and buy 48 of them, Could I enter 2 PACK in the transaction?
THANKS!!!
G.