Following on from this tutorial, I am trying to modify it to suit my needs.
I am trying to create a report showing all customers with open balances and show last payment date (It would be better if this could show in days Eg, 30 days ago.)
I plan on adding this to the Account statement entity screen created following the tutorial above.
The aim is to have be able to view the report, See who has not been making payments recently, click on their name, show statement , and email them a reminder.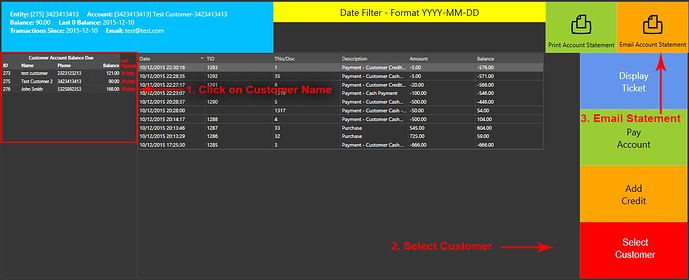 Is it possible to report last payment and purchase date using custom reports?

Is it possible to create a report using built in reports where I can select a row or should sql be used? I need to be able to pass the Entity id to Select Customer Automation Command.