Thanks to Kendash I was able to resolve an issue with getting a TOTAL for a Report using the #Table Feature. I have some questions on implementation, however:
Does anyone know how we can enhance this report further with shaded Column headers etc to make it look like a Samba Report?
When Printing from the REPORTS Menu Tile I have 3 issues -
1. Noting Prints using the Samba Print Option?;
2. Using the Print Preview Option by Right Mouse Click - gives quite a few nice features but no Headers?
3. I should also add that I cannot get anymore than 18 rows before the scrollbar kicks in - have changed the RowHeights to over 4000?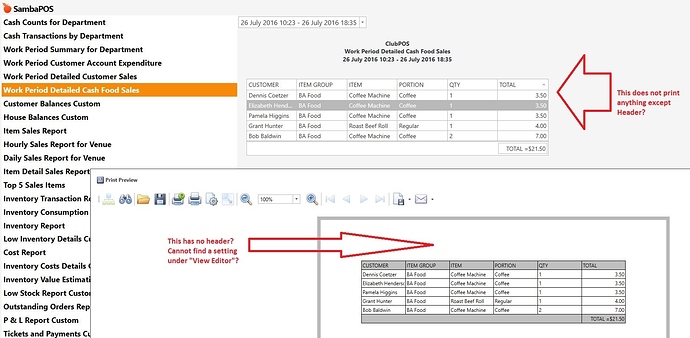 Welcome your thoughts @emre