Has anyone come across below error message? when trying to restore the backup database file to another computer using the The Database Backup Tools module?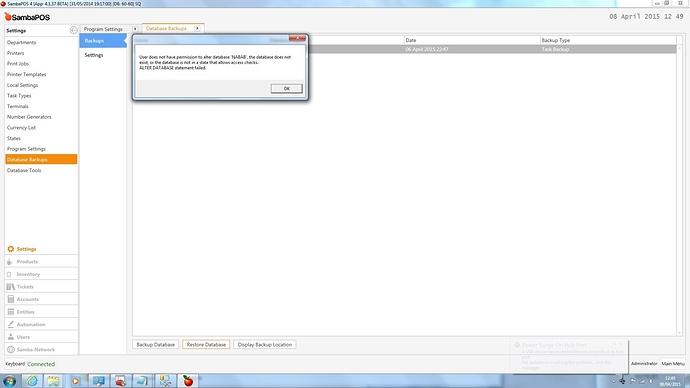 The master computer (Backup file created in) and second computer (New Computer) is configured with same version of SQL Server 2012 and SAMBABAPOS version 4.1.37.
All the the settings are identical.