I have a standard SambaCard setup (called Member Card) in the screenshot below. In the scenario that the customer gives me £10, the items costs £2.45 when I press "Member Card" could the remaining £7.55 be added to the Member Card account?
This doesn't appear to work correctly. It prompts to give 7.55 change, then charges the 2.45 to the Member Card account. Is this something I have setup incorrectly?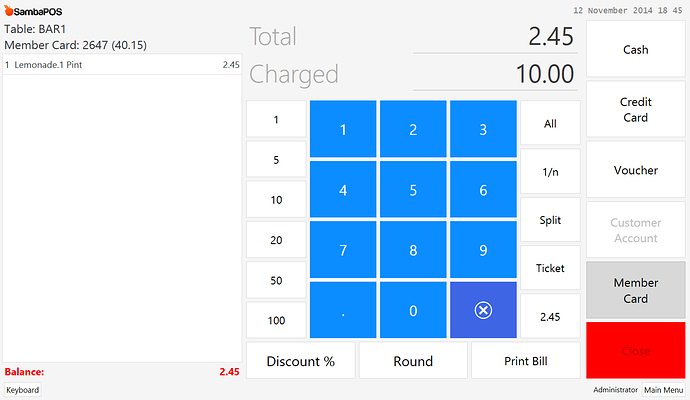 The Member Card account type has the rules option set to "Credit" if this makes any difference.