I've finally put SambaPOS into production! Yay!
Thanks to everyone for their help.
I do have 1 small issue with my coffee rewards system. Essentially everything works but I just need a constraint which I can't figure out.
Here is my order screen: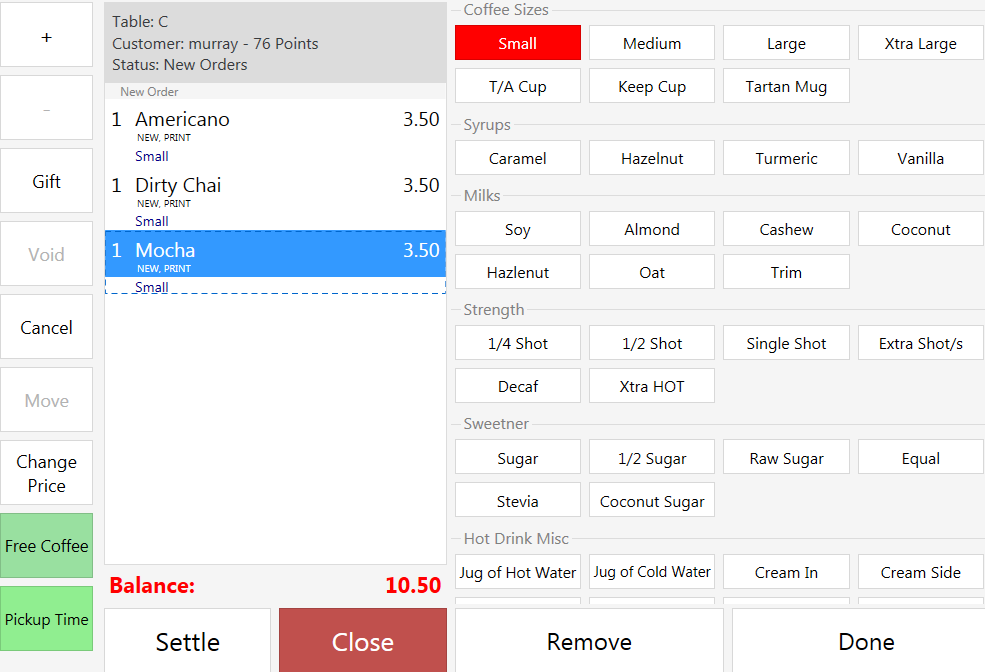 As you can see I can select one coffee then press the 'Free Coffee' button which makes that coffee free. However if I select all the coffees they all become free (ouch). So how do I add a constraint to my rule: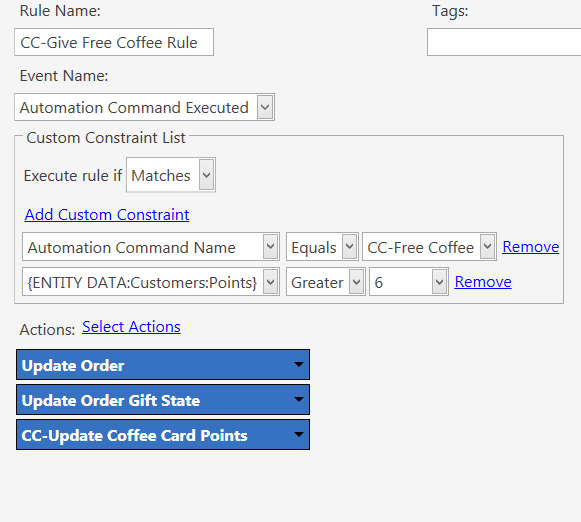 So that 1 and only 1 coffee has to be selected for the 'Free Coffee' button to be actionable?