HELP NEEDED…
I want to send work report at the end of the day to email…
i already make file which has xps extension using save report to file action which showed by kendash in other forum.
the problem is when i tried to send the file it always error (timeout error)
what could be gone wrong?? IMAP and POP feature in every gmail which i used already on.
Here my SS…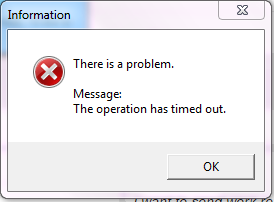 this is log.txt
[General Info]
Application: SambaPOS
Version: 4.1.82
Region: en
DB: CE
Machine: EO-LEPI
User: Eo
Date: 09-Sep-15
Time: 3:09 AM
User Explanation:
Eo said ""
[Exception Info 1]
Top-level Exception
Type: System.Net.Mail.SmtpException
Message: The operation has timed out.
Source: System
Stack Trace: at System.Net.Mail.SmtpClient.Send(MailMessage message)
at Samba.Services.Implementations.EMailService.SendEmail(String smtpServerAddress, String smtpUser, String smtpPassword, Int32 smtpPort, String toEmailAddress, String ccEmailAddresses, String fromEmailAddress, String subject, String body, String fileName, Boolean deleteFile, Boolean bypassSslErrors)
---
[Assembly Info]
PresentationFramework, Version=4.0.0.0
System.Xaml, Version=4.0.0.0
Microsoft.Practices.Prism.MefExtensions, Version=4.0.0.0
mscorlib, Version=4.0.0.0
System, Version=4.0.0.0
WindowsBase, Version=4.0.0.0
System.Configuration, Version=4.0.0.0
Samba.Services, Version=1.0.0.0
Samba.Presentation.Services, Version=1.0.0.0
Samba.Presentation.Common, Version=1.0.0.0
Samba.Domain, Version=1.0.0.0
PresentationCore, Version=4.0.0.0
DevExpress.Xpf.Core.v14.1, Version=14.1.6.0
Microsoft.Practices.ServiceLocation, Version=1.0.0.0
Samba.Infrastructure, Version=1.0.0.0
Microsoft.Practices.Prism, Version=4.0.0.0
System.ComponentModel.Composition, Version=4.0.0.0
System.Core, Version=4.0.0.0
Samba.Localization, Version=1.0.0.0
FastButton, Version=1.0.0.0
---