Hi Guys,
I have managed to set up my restaurant menu onto version 5 and it works fine with the help of @Jesse. I am unable to find if it is possible to do the following as i have tried searching the forum:
Set Menu's
I want to be able to press a menu item "Set Menu for 2" and it will automatically enter preselected items:
2 starters
2 mains
1 side
2 rice
1 sundry
I have tried one option where i created a action to add one item to the order on the press of the button: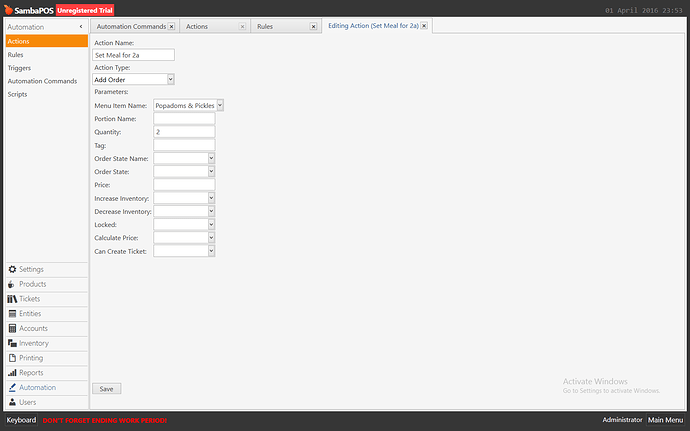 but i cant seem to add more than one item at a time, will i need to create and action for each item to be added? Is there a simpler way?
I have an early evening menu where customers can choose from the following:
Starter
Main
Rice
Side
Sundry
They can either have 3 items or 5 items from a wide selection. This menu is available Monday to Thurs, 5 - 7pm
Is it possible that the waiter can select either 3 or 5 items and a selection of the available items come up but the customer only gets charged for £10.95 for 3 or £13.95 for 5 items?
Thanks in advance for your help guys.