I was thinking of setting up a simple Custom Entity Screen, where I can input how many hours each driver (already stored as entities as per the Custom Delivery Package setup) has worked at the end of the day, and it calculates a wage, which I'll pay out of the till at the end of the night. I also wanted to input a single line expense. This is all to help with an end of day till report.
Something like this: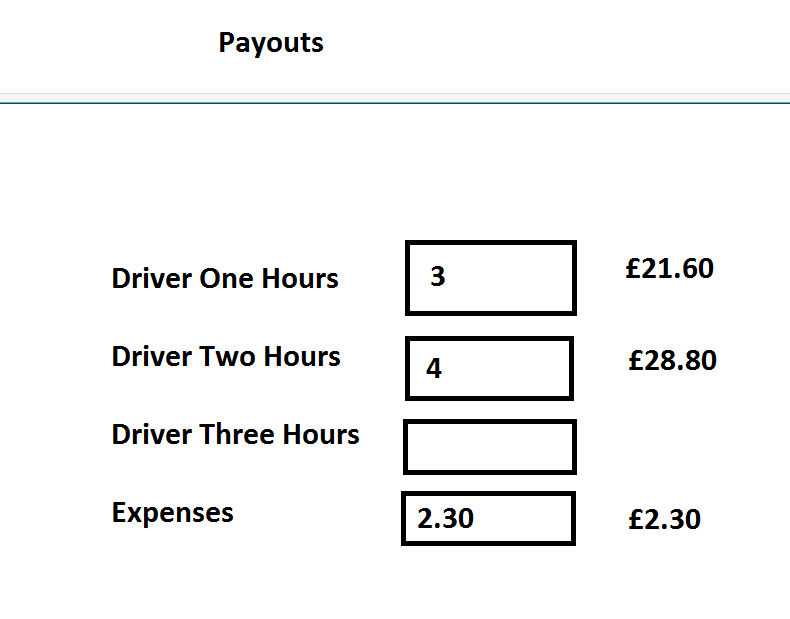 The boxes are where you input a number, and it automatically calculates it to the right and stores it.
I've searched the forum for something similar, but I couldn't quite figure it out. Would I need to set up new account types etc?