In this case (as I have this issue a LOT) we will be able to mark one individual ORDER to go in a ticket that may be settled in a table.
For example, 5 people sit in a table, they order pizza, beer, coke, and in the middle of the dinner one of the sitting persons wants a sandwich to go for his son…
You will need one product,In my case i have defined a product EMBALAGEM which in portuguese means TO GO BOX. This product should be defined in a group code that will be printed in the kitchen printer…




VERY IMPORTANT, do not map it, otherwise it will appear every time you select a product… we need it to be invisible…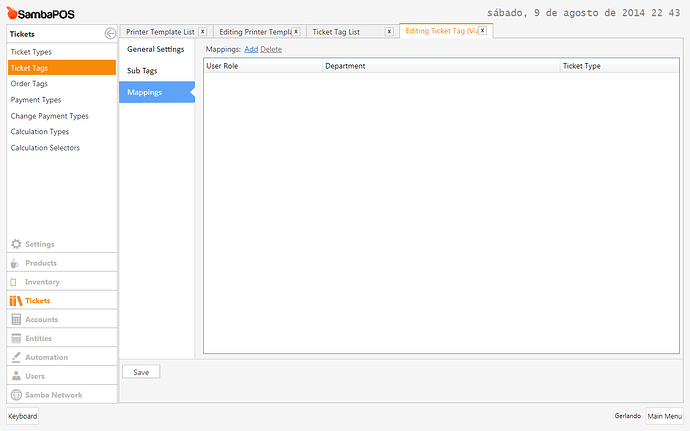 So, you can mix DINE INN and TO GO orders in one ticket…
Thanks!!!
G.