I have a button set to update ticket state to GIFT RECEIPT ACTIVE: Yes if a gift receipt is required. when it is pressed the button updates to Cancel Gift Receipt, which when pressed should remove the ticket state of GIFT RECEIPT ACTIVE:Yes. However when i press it to cancel the POS crashes and i have to close and restart. Here's my flow:
Automation Command

Actions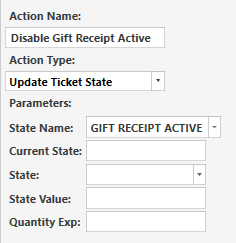 Rules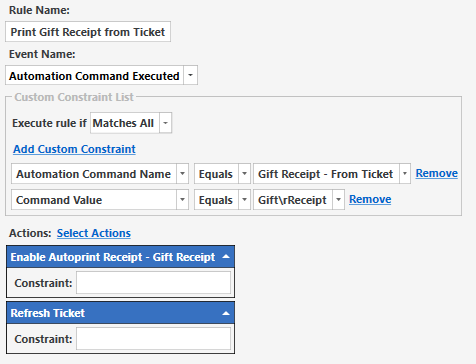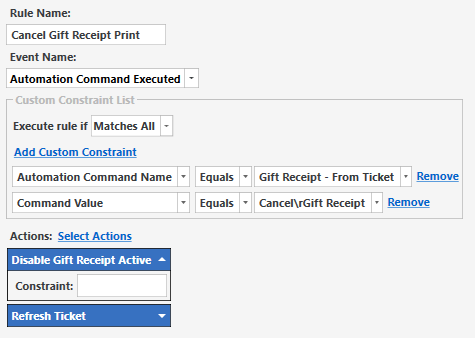 If i use the same actions and have two separate buttons instead (gift receipt and cancel gift receipt) the ticket state updates correctly and there are no issues so i know the actions work fine. when i try to put them into one automation command button and toggle between them this is when they do not work.
Here are the screen shots
select item and press gift receipt button

Ticket state updates to GIFT RECEIPT ACTIVE:Yes, the gift receipt button toggles to say cancel gift receipt and when payment is processed a gift receipt prints.

However if i now press the Cancel gift receipt button the POS crashes (not responding)

Any ideas why my toggle button (cancel gift receipt) doesnt work and causes the program to crash?