Hello. I'll try to implement something to handle sub order related requests. Orders marked with blue are sub orders of Bacon and Tomato.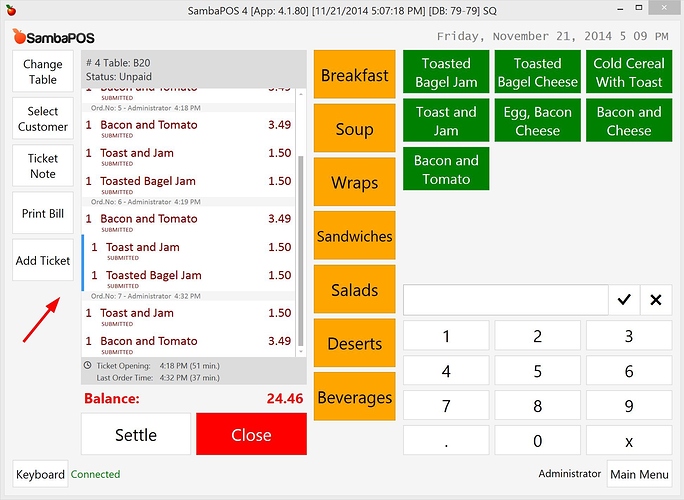 I'm not developing it to solve a specific request. Instead I'm trying to improve menu, combo, promotion, vb features in general. So hearing some comments in advance will be great.
How would you expect it to work? Can such feature improve your existing implementation? For example if you are using order tags as products (eg. drink selection for a menu) that can be used instead.
I'm planning to have a Set Parent Order action to mark an order as parent. We'll have another action named as Apply Parent and when executed it will mark selected order as children of the order that marked as parent with Set Parent Order action. However I'll decide final implementation later. I can skip Apply Parent action and set all orders as sub order that added after Set Parent Order action.
I'll also decide handling quantity, pricing and tagging features according to your feedbacks.
PS:I'll try to handle all possible cases but it needs some development so I'll give priority to most wanted features. If that only solves requests like "modifiers of modifiers", etc. that might not worth that effort as it can be solved with sorting or similar workarounds.