Hi @emre
We have designed a "cash out" facility (common practise) by use of calculation selector. The result however looks weird on the Settle Screen: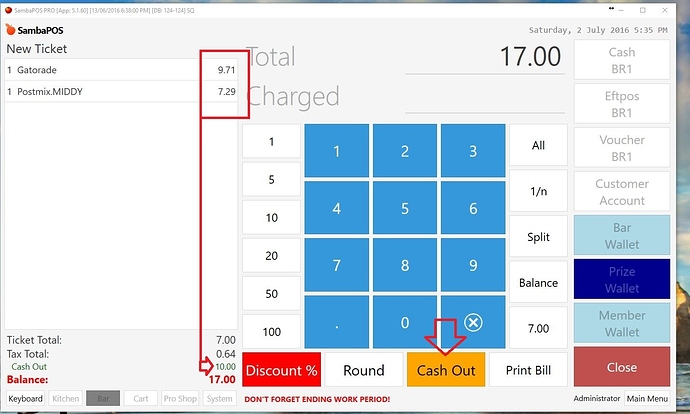 The $10 Cash out is spread over the 2 items which it typically does if there I just 1 item. The Ticket screen looks like this:
Is this correct behaviour?
Is there a way not to show it as an additional cost on each line item?
Thanks.