I am using the time clock implementation by @Jesse
Any time clock reports (either detailed or individual employee) when save or print, they are blank except for the header. Viewing the report in SambaPOS is fine. See below example of report saved to XPS format: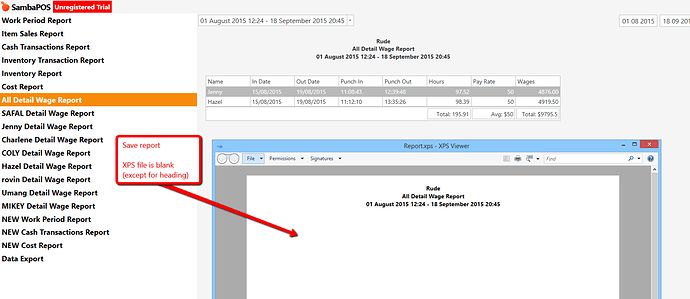 I have checked, all other reports (built in and custom reports I created) work fine, for save and print). Only those associated with time clock are blank.