Hi,
I tried to create a trigger that change the entity states of my tickets on kitchen.
This option help me to know the cooking time elapsed, but I don´t know how.
I programmed the trigger. See next image, but this not work properly.
Can you help me, please?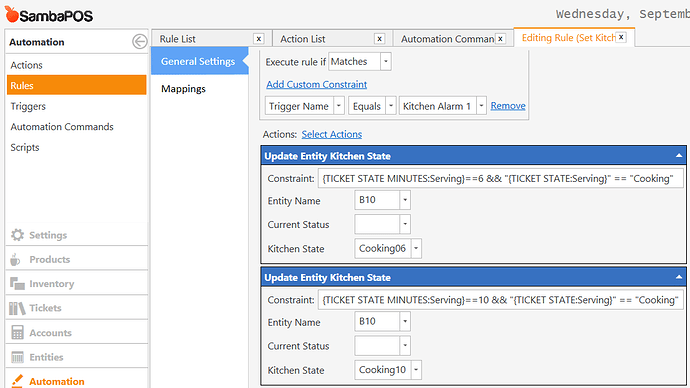 Kitchen states "Cooking06" and "Cooking10" have yellow and red color respectively.
I configured a entity screen where I show the tickets to kitchen and the tables related to the tickets.
My idea is that after 6 minutes the entity change to Cooking06 state and after 10 minutes change to Cooking10.
This option showing to kitchen people that they are on time or not more graphically like show in the next picture.