Ticket Total 9,00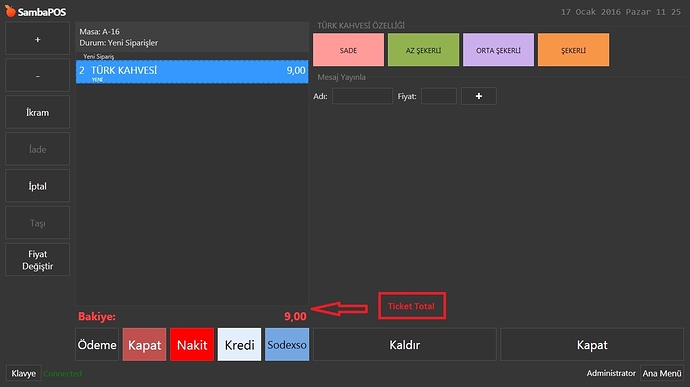 Price function free tag minus ( -2 )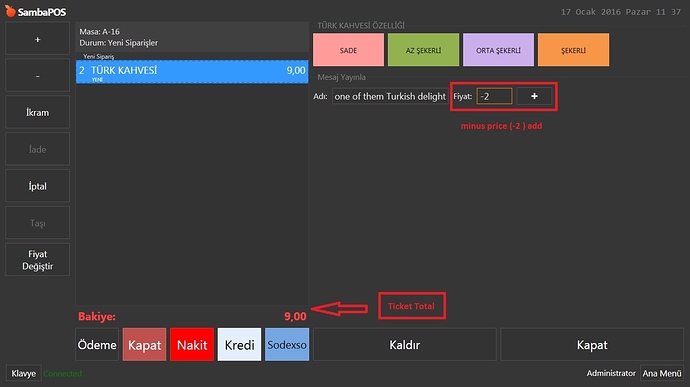 Add name ( one of them Turkish delight ) then order tag is ( - 4) minus, Ticket Total = 5,00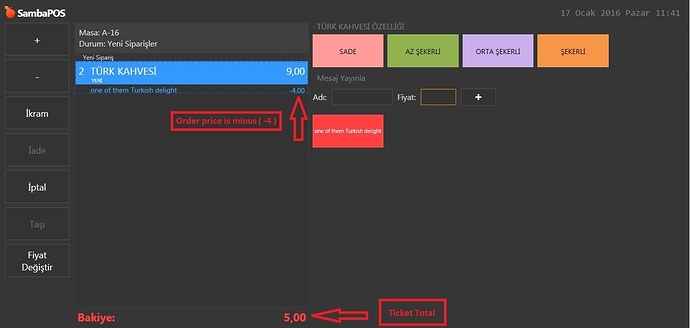 How can i close price function on the role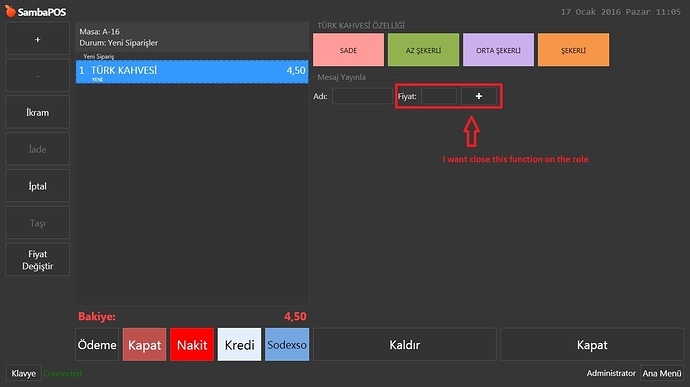 This will remove order price tag price user enter.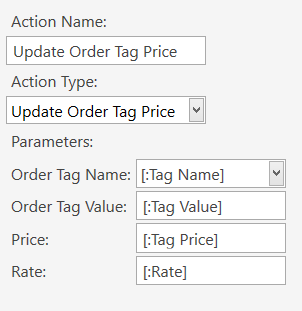 Change Kitchen Message to whatever your tag name is

And Change Rule Mapping to fit your situation.
Thank you it's work

Would you not just use ticket note for kitchen messages?
He want order level note for kitchen. Ticket note possible but you may have to type a lot more to tell kitchen which one you are talking about.
Tasks could be used for this as well. And tasks can be logged and reported on.
If someone took the time to build it I'm confident tasks would be the preferred method.
I still have no time to play with task yet. It look difficult for beginner or intermediate user. Need more tutorial on this

I don't mean configuration tasks. I mean the same system used recently for custom kitchen screen cards.