Hello. I am trying to setup a payout system where the payouts appear in the transaction list.
So I created two menus, one with food and another with the wait staff.
I also created an Entity Screen titled Payouts and a new Ticket Type (Meseras). The 2nd Menu contains products that equal wait staff name.
Now when I go to the Payouts entity screen and click the only entity I created for this screen, the following appears.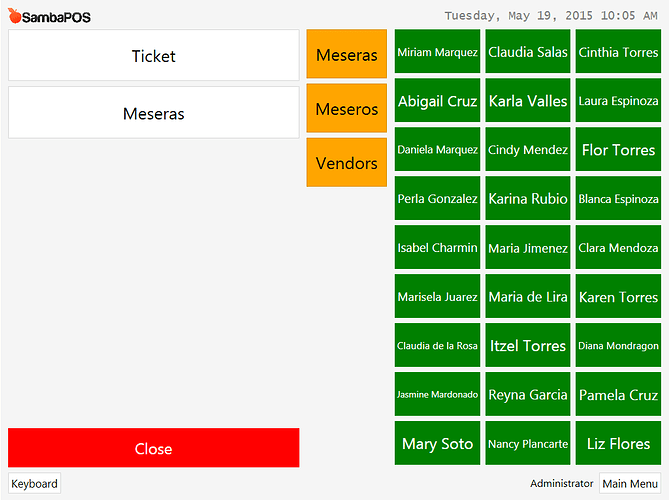 The three Categories: Meseras, Meseros and Vendors at this stage allow me to browse them. When I select "Meseras" ticket type, I am routed back to the menu with food and the menu with the wait staff disappears.
If at this same screen I choose Miriam Marquez, it also takes me to the menu with food and I cant access the other menu OR Samba crashes.
Any thoughts?