Anyone looking for a simple track and trace system let me know.
To start with a simple register form with intentions of opening up to an intergration where you can email the guest their bill rather than printing.
Let me knkw if interested.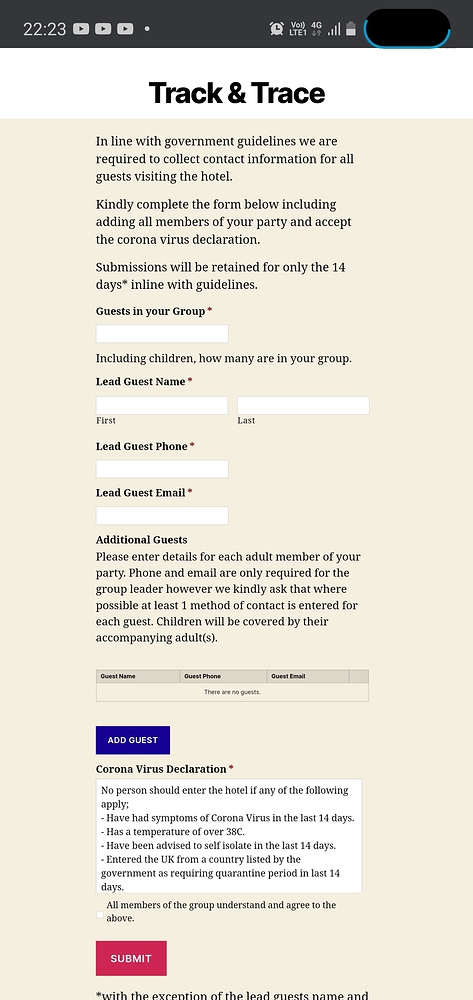 Screenshot is only first draft, refinements to come as guidelines on required information and retention are published.