Greetings I have Purchase SambaPOS5 and i try Register but still say "Unregistered Trial"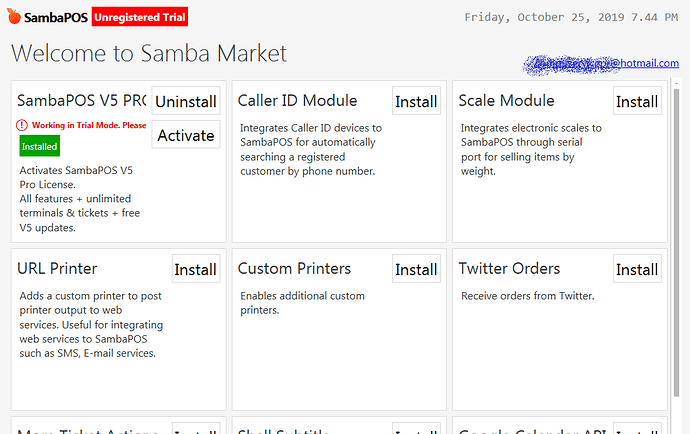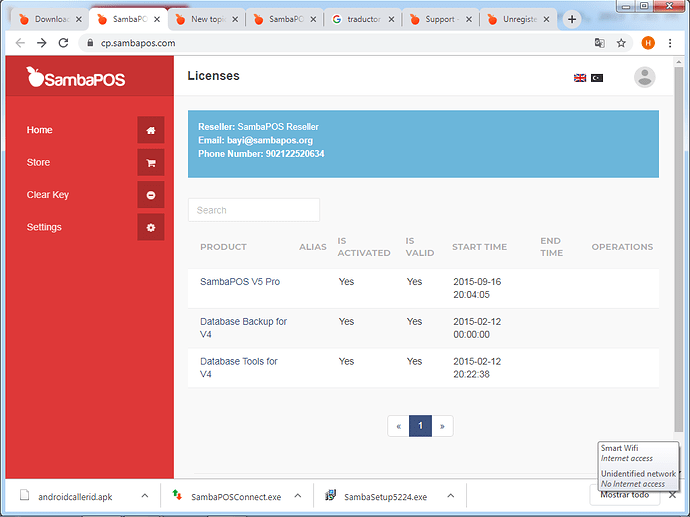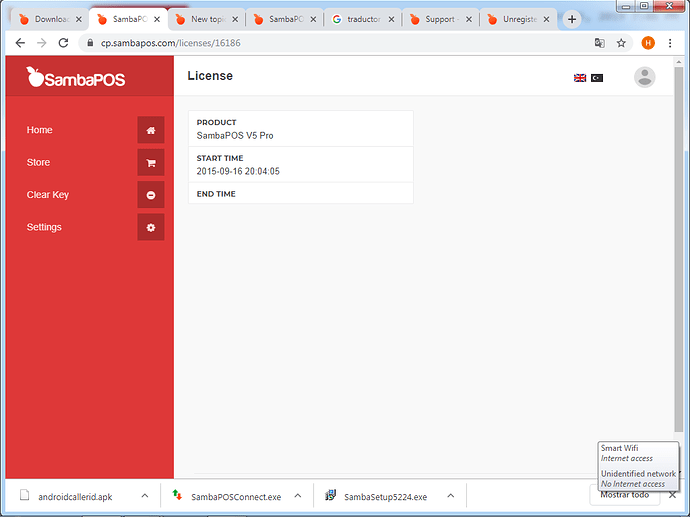 What I can do?
Go to website cp.sambapos Clear Key. Then try to activate again Samba Market.
If you don't have a stable internet connection follow these instructions:
Login to cp.sambapos.com clear key.
Login to SambaPOS application click activate and wait for a few seconds.
Logout of SambaPOS (it will not activate at this moment) and close samba completely
Start Samba and Login, and activate (it will activate this time)
This solves it most of the times for me.