I'm working on documentation for States, and I'm trying to figure out the Update Order State action, but I'm a little confused as to what all the parameters mean.
(used @Jesse's picture here to show the parameters)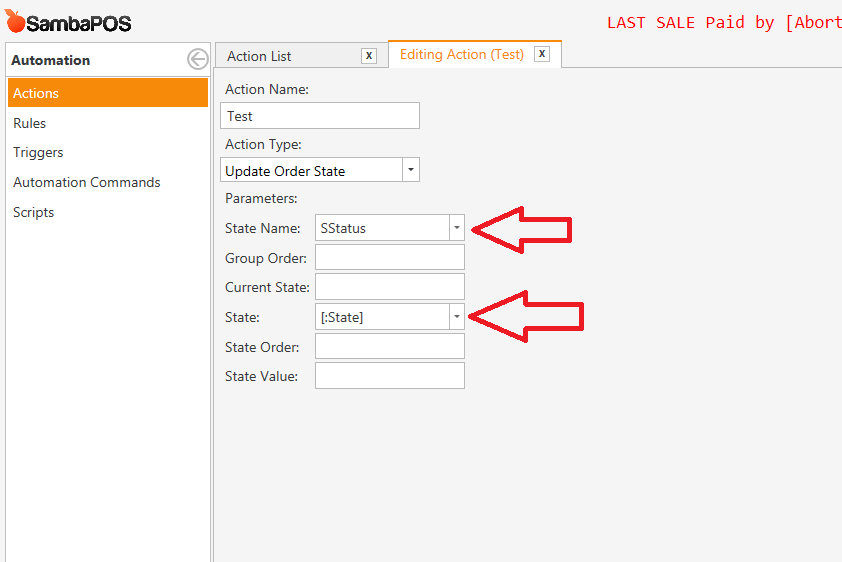 State Name: I suppose this is the state group for the state you want to set? (as in 'Group code' when you define a State in the Management screen)
If so, then I guess this would better be called 'State Group', as it's not the name of the state??
Group Order: The order this State group will be sorted in on bills?
Current State: What does this mean?
State: I suppose this is the name of the State you want the order to be in?
State Order: The order that the state we're setting will be shown in on the bill?
State Value: What is this?