I have been trying to implement user entities instead of the default users.
Basically I have a entity screen with buttons for each user entity. the pin login can be too slow at peak times and its easier make a mistake.
The issue I am having is unlike default behavior where the user is assigned per order (Administrator & Staff)
If user1 (entity) selects a table which has another ticket opened by another user2. Then User1 can not view the existing ticket and It creates another ticket. These tickets cannot be merged without changing the user entity on one ticket to match the other.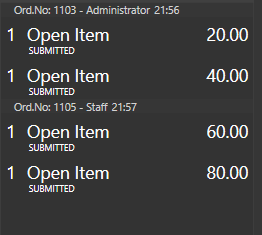 Is it possible to have user entities behave similar standard users or is there a change user action I may have missed?