Am having issues with my attempt at a recurring ticket.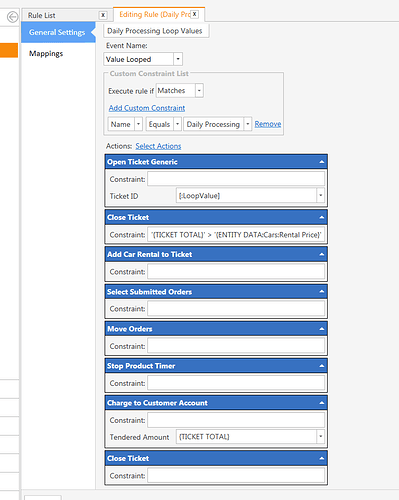 Looking to have a timer product for a 28 day rental.
The rental product price is drawn from an entity field (where entity is the car for hire)
At the minute am using looped values from a ticket lister showing open rentals.
Vales are opened,
If ticket total is less than the monthly rental price closed
Continuing (if its value is a full month)
Second rental item added (price is updated by a order update on add using entity field)
Rule for select the original order/item (submitted state)
Move order (move to new ticket)
Stop timer
Charge to customer account - tendered amount is ticket total
Close.
I think the issue ive hit is the move action.
I get cant display ticket message