I have a busy "Package Beer" Menu where I have split the beers into 3 types using sub-menus tags. The Operator asked if they could have all beers on 1 menu

Here are the 3 screens: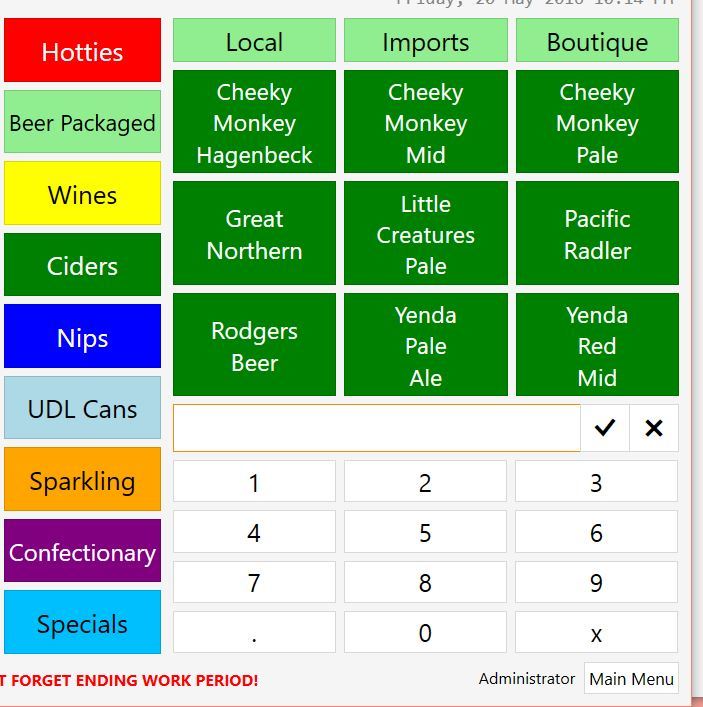 So If I loose the Number Keypad EXCEPT the Editor Line - I loose the ability for Quick Quantity i.e. press [4] and then Menu Item.
NOTE: I am trying to size all screens to a 12" inch tablet as shown in these images.
Other than using automation and [?prompt] are there any other ideas that may help?
Thanks.