I am running the work period report however the totals are not the same.
My setup:
4 terminals 1 server
2 department 1 ticket type
Payment type:
USD
Cash (local currency)
Credit Card
2 change type for USD and Local currency.
I am trying to run the Work Period report howerver :
1- The Grand Total and the Payment total are different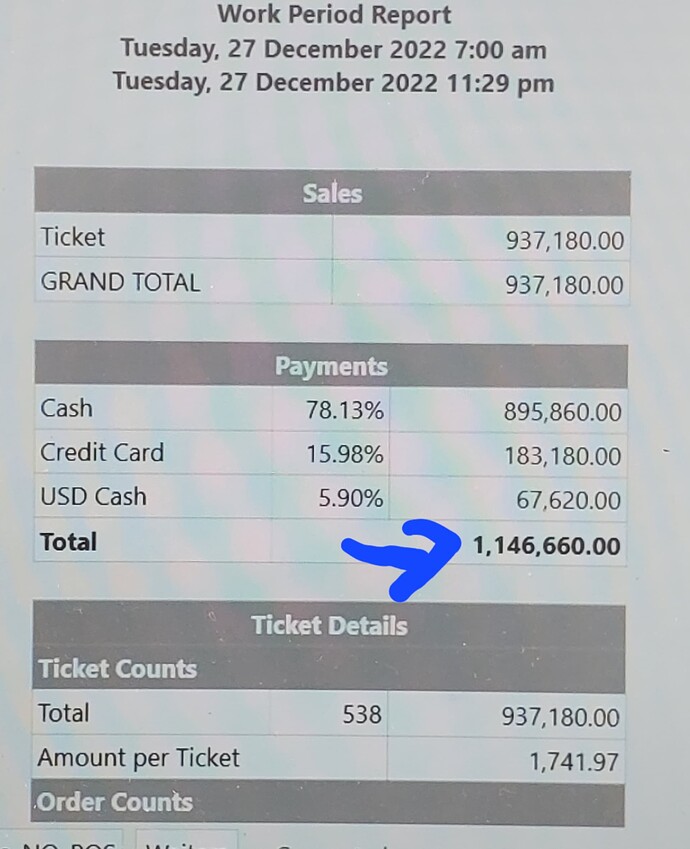 2- the user sales and settled total are different.