Working on my loyalty/staff discount systems and run in to an issue that seems to be that updating calculation is kicking me out of order selected mode of menu item 'autoselect'…
This is my update calculation rule.
Its in an execut automation command as had to 'Background Delay' the update as the report tags used dont seem to update/set quick enough on order added for ticket total changed to catch the new orders state values;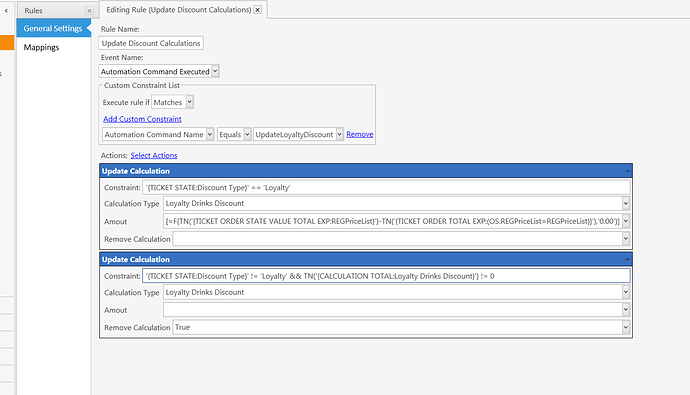 This is the triggering rule;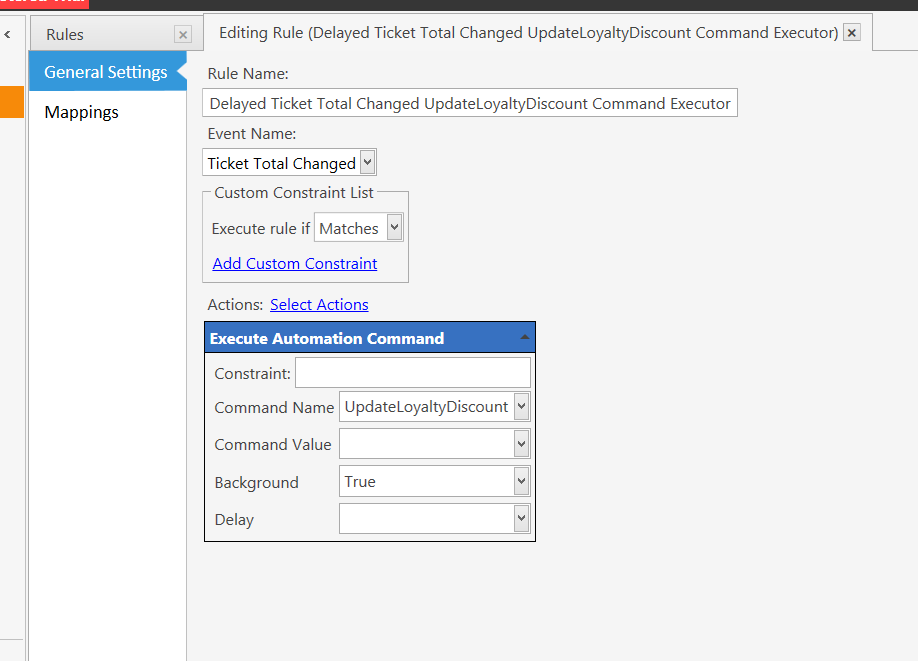 Its not the execute automation command thats causing as tried moving the update calculation directly to ticket total changed but still does it and then have the issue with the report exressions not including the state value in the total for the order added which changed the ticket total changed
Seems odd that it seems like ticket total changed happens before order is added?
Nothing to do with the perticular product didnt have a REGPriceList state as double checked after setting on.
Also double checked it wasnt something to do with the remove calculation by disabling (&& 1==2 on constraint) and no change.
This is a real snag as autoselect is used on many items especially food obviously and food discount was next option although that will be a % calculation.