Hey all,
So I'm following the tutorial here VIP & Happy Hour (or timed special) Discounts without Triggers
When I get to Add the initial HH rules, I'm missing the HH Store and HH time Name and Value fields. According to the tutorial, I should see:
Instead I have: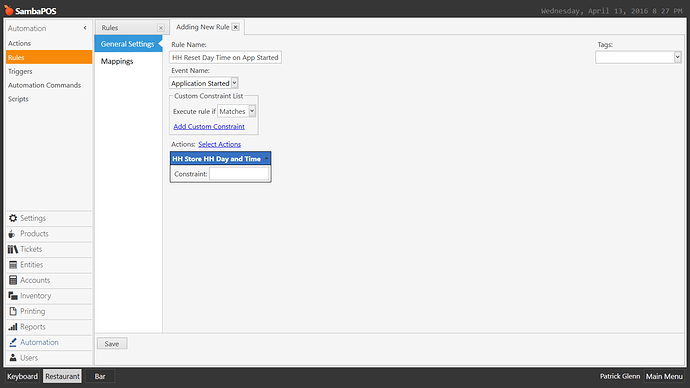 I've double checked that I've followed the steps exactly, though I'm probably missing something in my tunnel vision. Any suggestions?