Hey everyone
We have uncovered two very strange behaviors:
Here is our setup:
We use the Android client on Lenovo tablets (5 of these). There is one Cashier computer where the message server is running. All works amazing and we are saving a lot of time. However…
Recently we have noticed that when we wish to settle a printed ticket, we can't find it on the POS screen. It is however in the ticket list, so when I click on show details it indicates "PAID", but it shows NO ORDER ITEMS. I have attached a screenshot of this behavior.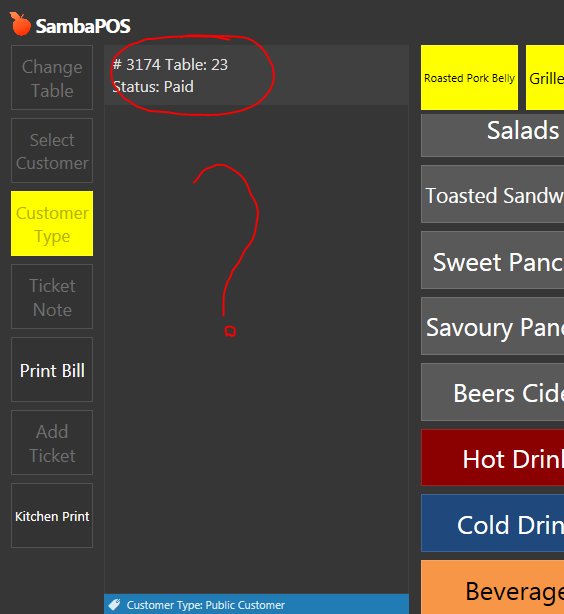 The Second Issue is that the ticket numbers between the Android Client and the POS Desktop computer is different. See the second two screenshots attached below.