I have a final process where if a conversion transaction drops the Customer Reward Points below the threshold limit then the command Button "Convert Points" should not be shown.
The button is hidden by the use of "Ticket State:Reward=Accrued"
Ticket Screen References:


Here is the Rule: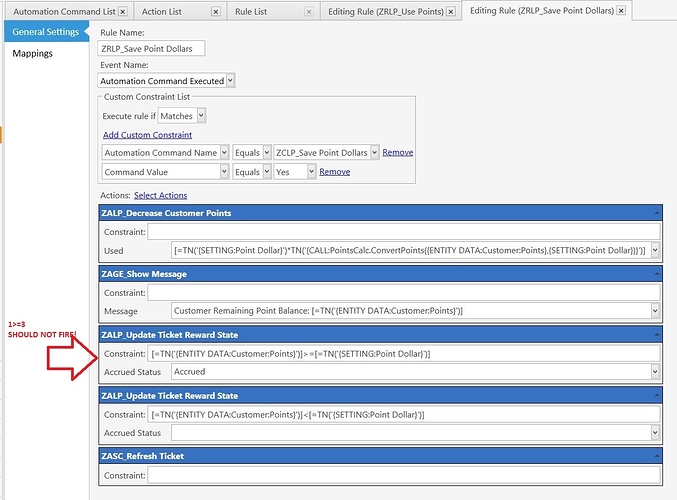 Here is the Debug Output: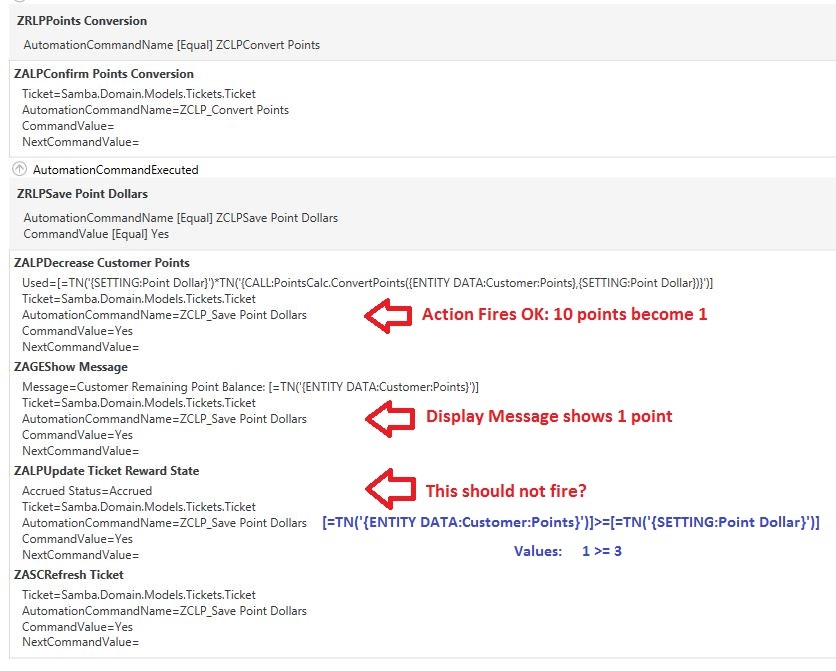 QUESTION:
The Above rule shown in debug should not fire. Is this a Cache issue? How do I fix this - use Refresh Cache but this seems a work around.