This is what I have so far:
Deliveries and Pickups tab shows deliveries and pickups that are currently active. Start Delivery and Pickup allows me to create pickups and deliveries. Pretty Straight forward.
First of all, I want to merge the Deliveries and Pickups tab so 1 tab shows both.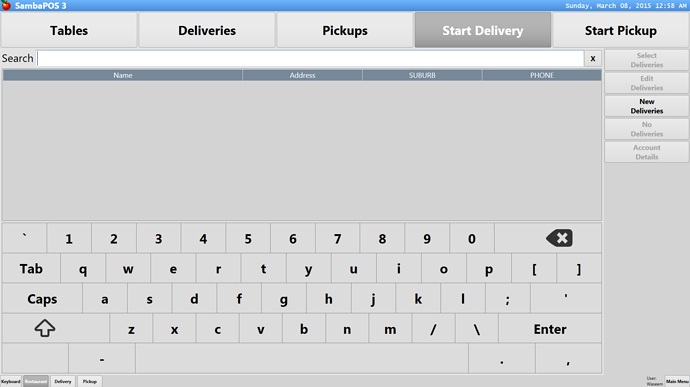 I want the layout to look like this with the active deliveries below the 3 buttons OR all open tickets in the tickets tab. I need a way to link the 3 buttons to the same entity screens as the current Start Delivery and Start Pickup buttons do.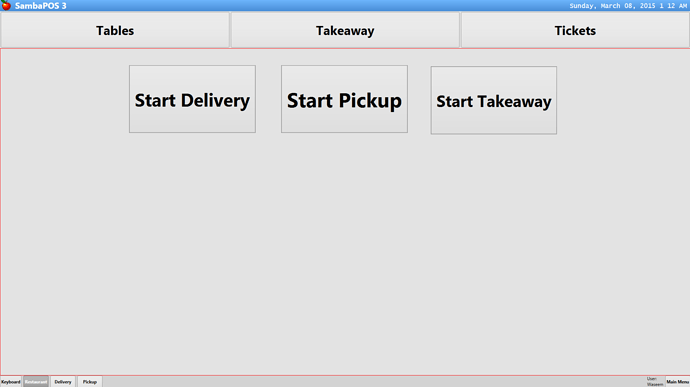 Second of all I want to skip the search part of the first screenshot. I want to just add new customers directly.