Good day,
I upgraded from SambaPOS 3 to SambaPOS 4, followed the exact steps. Everything else seems to be working fine.
The most crucial problem I have is when customers come the query what they have ordered to their accounts, the find ticket displays the ticket and total but there is no items.
And this is also at random. Can't understand what could be the problem.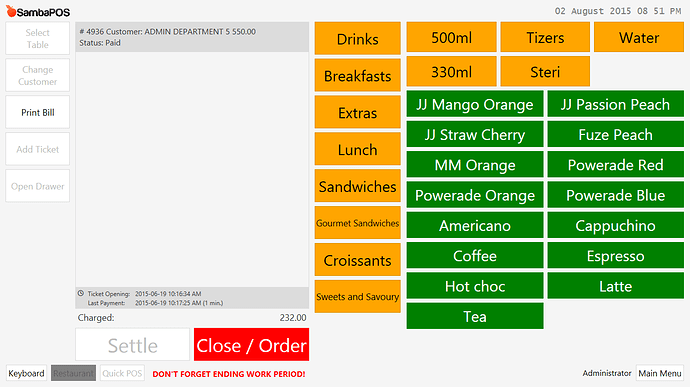 Please help!!