Hi guys,
I am stuck with this problem currently having.
Order received, SambaIN and SambaPOS both has the ticket listed.
However, it does not print.
I checked SambaIN settings, looks fine.
The printer and print jobs are all okay seemes:

Then I moved on to check the printing rules,
Local tickets get printed just fine, so I doubt it is a rule issue?
I added a display message to check if the rule fires okay.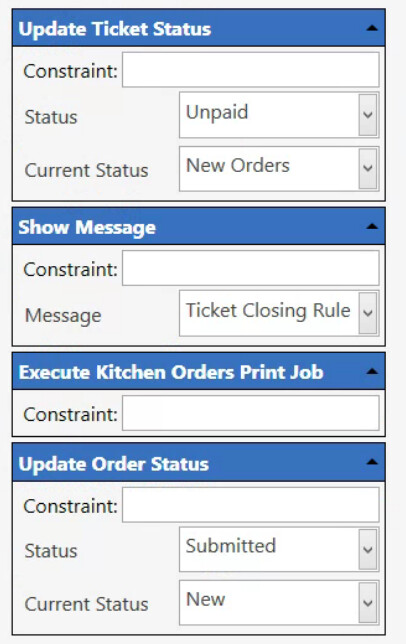 So. somehow, Local tickets fire the closing rule displays the message.
but online ticket doesn't fire the rule as no message is displayed?
I am really confused as of why this is happening.
Besides, I also noticed that Service Fee is not applied correctly on online tickets,
when service fee is charged on Gloriafood, in SambaPOS it is not applied.
SambaIN shows the correct amount though

any help would be much appreciated.
TIA