Hello all,
I'm very new to Sambapos and just implement a system 2 days ago to my cafe. I'm having an issue today. I found out there's some ticket number that have 0 value on it. Some of it have items added before but then get voided by the manager. But the rest don't even have any item in it, but the status is "Paid". I'm not sure what the waiter did that can cause this.
But I can't have any ticket in database that have 0 value, as this will became an issue if we get Tax audited in the future by the Government.
Is there a way I can avoid to have 0 value ticket. Even if all the items are void. Maybe if all item voided the ticket can not close, and the waiter must at least choose a dummy product that have very minimal value just to avoid it can be settled with 0 amount?
Secondly, how come there can be tickets that have 0 amount with "Paid" status, even though there is no item at all in it(Empty Ticket)? It's totally empty, not like it used to have product but voided. If I search the ticket in tickets section and click on Display ticket content button, it will be like I click new ticket, as it will asked for guest number, etc and give me new empty ticket but the status is paid.
Here's the screenshot of the empty ticket

If display click it shows like this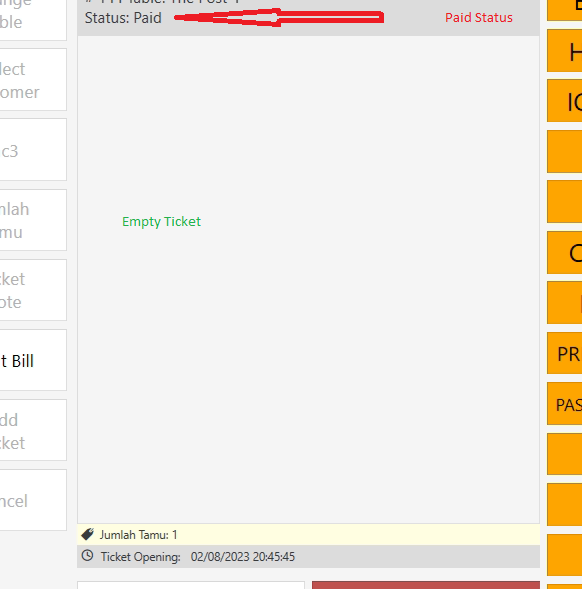 I've been looking around the forum but can not find the answers, as mostly don't mind to have zero priced ticket.
Appreciate any help on this