I recently wanted to add in a new Custom Field on the Customers Entity Type, but realised there is no way to insert a new field between 2 existing fields, or to change the sort order of the custom fields.
For example: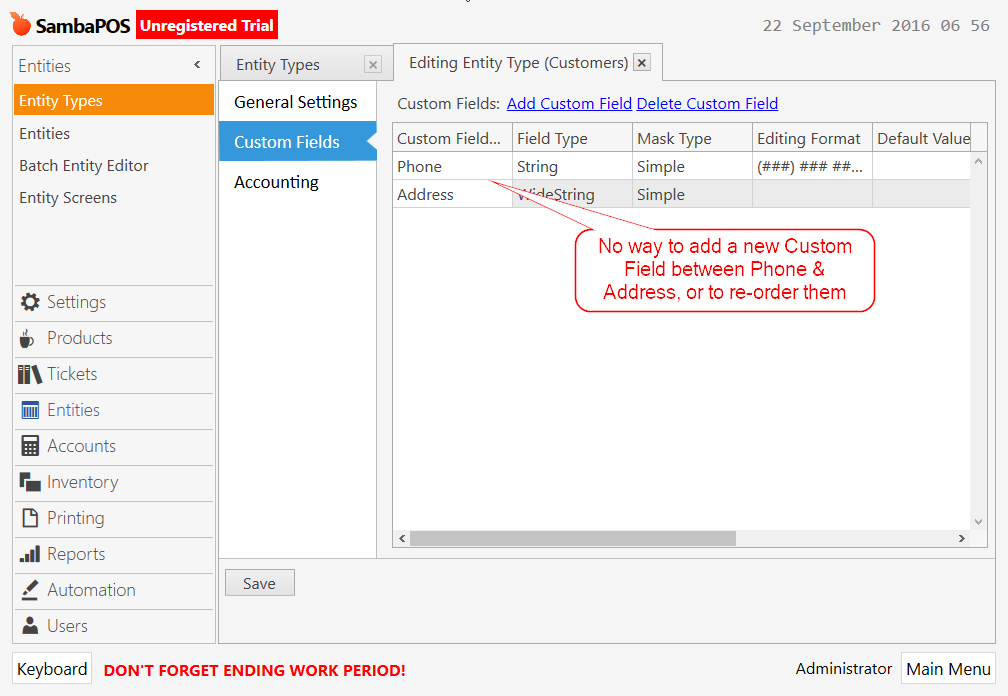 It's really annoying if you have many custom fields setup with RegEx or other parameters, you need to re-create them all just to change the sort order or insert a new field. Probably if they have data stored, that data would be lost too (haven't tested!)…
I checked the DB, there isn't any sorting ability added there either.
Am I missing something? If not, can this feature be added?