One of my clients has started to have a little bit of lag when opening or creating a ticket… can anyone suggest anything… they are running sql server express 2014 on a i5 machine with 8gigs of ram and a 128gig ssd. Client is connected with gigabit connection also running ssd and is running i3 processor with 4gigs of ram. I saw a software from the post below but im not sure how to read the result or what to look for that could be causing the slowness… just been one of those days where everything hasnt gone well and this is something im just trying to work through but im not sure where to start other than the networking and os basics.
here is a example of a report that I ran with the above application: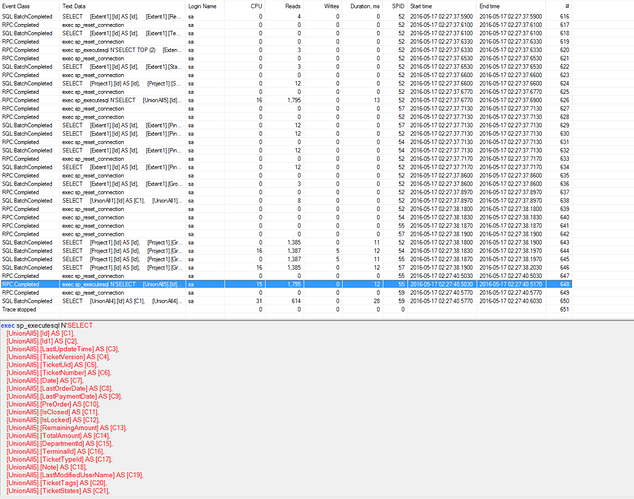 The reads seem to be a bit high at times when tickets are being opened.