My Samba POS license crashed and became an Unregistered trial after updating windows. After trying to register again and again, I got this error message as I attached the picture below.
So I tried to figure out this problem by looking for a solution from Samba Forum and found out this topic
That matches my status right now. Since I have 1 mobile client license got expired.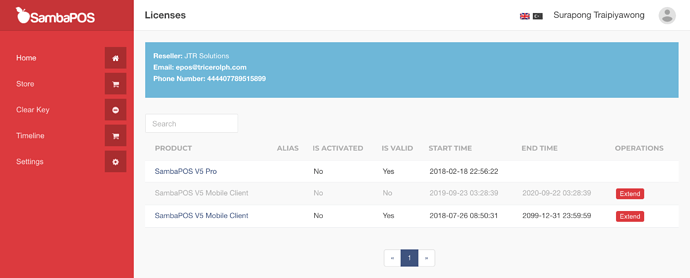 I'm not sure because of this or not but Please help to remove the expired license from my account ASAP so I'll test to register for a POS license again.
Thank you very much
Jacob
PS. I already email to my reseller JTRtech and he recommended me to contact with @Tayfun for this issue