We can change visibility of an entity screen for different entity selection cases.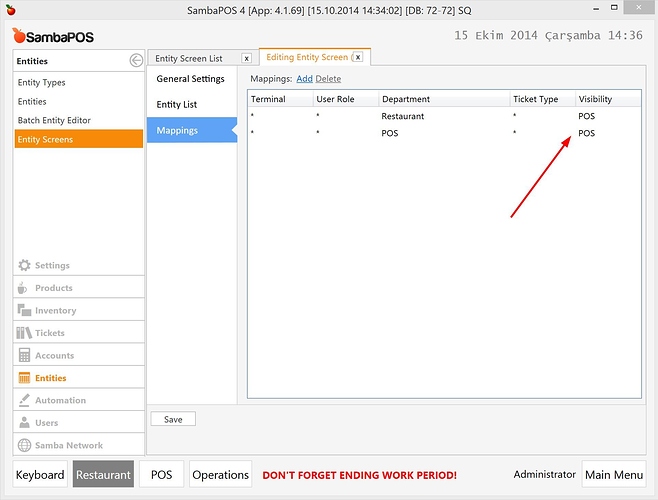 It can have three values:
-All Entity Screen will be always visible
-Ticket Entiity Screen will be visible when there is an active ticket. Useful for displaying screens for Entity Change operations.
POS Entity screen will be visible when there is no active ticket.
On this sample Customer Tickets screen will not displayed when you select Change Customer command.