You can create ticket types to create pre-order tickets.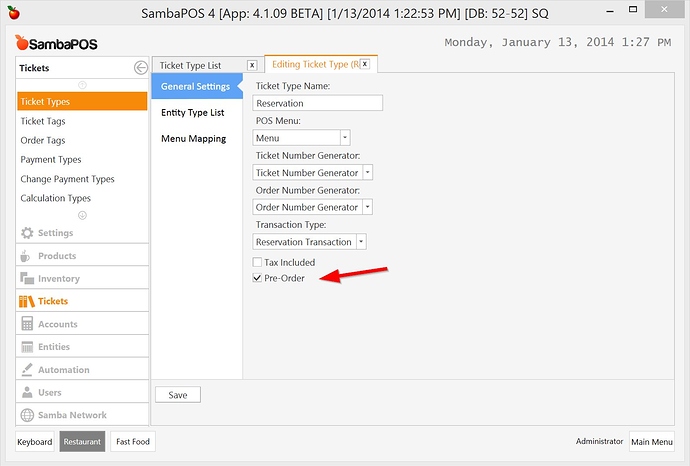 Pre-order tickets are useful to create draft tickets that will be converted to a real ticket in the future. These tickets are useful to handle cases such as reservations. While there are active pre-order tickets you can close work period and these tickets does not change inventory and work period reports.
You can use "Change Ticket Type" action to convert pre-order tickets to a real ticket. You can implement different scenarios with that. For example if you are using it for reservation you can create "check-in" action to convert reservation ticket to a restaurant ticket.